AUGUST 24, 2013 through OCTOBER 10, 2013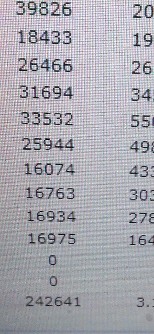 (January 1, 2013 through October 10, 2013 = 242,641 total)
OCTOBER 11, 2013 through OCTOBER 22, 2013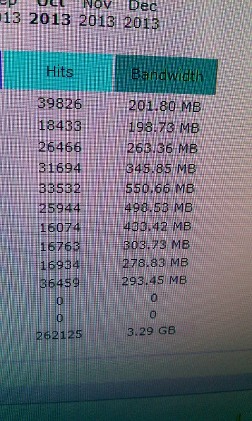 (January 1, 2013 through October 22, 2013 = 262,125 total)
OCTOBER 23, 2013 through OCTOBER 25, 2013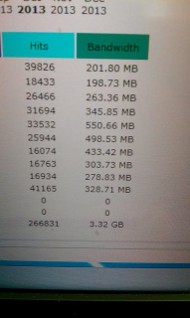 AS OF 5:30PM TODAY (10.25.13) WE BEAT OUR TOP OF THE YEAR NUMBERS AT OVER A WHOPPING 41K HITS! THAT IS A RECORD!
CHECK OUR PROGRESS STARTING FROM THE BOTTOM (below).
NONE OF THIS COULD BE DONE WITHOUT YOUR SUPPORT!
AS, THESE NUMBERS ARE STRICTLY BASED UPON YOUR SUPPORT OF THE ANGELA SHERICE AND THE ARTBUYANGIE BRAND AND I AM ETERNALLY THANKFUL TO YOU!
IN RETURN, I AM DOING MY BEST TO PROVIDE YOU WITH THE BEST UNIQUE, PRODUCTS,SERVICES, AND LITERARY EXPERIENCES THAT I CAN!
THANK YOU!
OCTOBER 26, 2013 through NOVEMBER 8, 2013

WITH NOW, A TOTAL OF 277, 588 DURING THE MONTH OF OCTOER 2013, EXPECTEDLY, (BY ALMOST 10K), WE SURPASSED OUR TOP NUMBERS FROM JANUARY OF THIS YEAR AND WANT TO SAY THANK YOU!
NUMBERS ARE SILENT AND TELL A STORY BUT NOT THE WHOLE STORY HOWEVER, I MOVE ON THEM UNTIL I AM "OFFICIAL" (THEREFORE, CAN AFFORD THE TIME TO DO ALL OF WHAT I DO-ONLY/AND I'M OFFICIALLY MAKING A LIVING OFF OF WHAT I AM BUILDING-PERIOD).
UNTIL THEN, I MOVE ON NUMBERS-NOT JUST BECAUSE MY CREATIVE EGO WANTS TO SATURATE THE WORLD WITH WHAT I WANT DONE & OUT.
NOTE:
THIS WILL PROBABLY BE THE LAST NUMBERS UPDATE FOR A WHILE (because as you can see from this whole page, I've closely monitored progression-for years on my grind-which, yearly, steadily climbs with never a decline)--so I'm okay with this 4years-in: 782 per year in 2009 having grown to [what will be at least 300k] by Dec 31, 2013. and very much appreciate your interest and support. They come from you.
SO I JUST WANTED TO PUT THIS UP AND SAY THANK YOU--BECAUSE IT WAS UNEXPECTED.